DRY CLEAN PICKUP & DELIVERY
Dry Cleaning Pickup & Delivery With Champion Cleaners
Champion Cleaners aims to improve your dry-cleaning experience by providing exceptional service and beautiful locations, as well as increasing your level of convenience.
For those of you on the go, we proudly offer dry cleaning pick-up and delivery.
What's the best part? Our delivery services go beyond clothing and include household items as well!
How does Our Pick-Up and Delivery Services work
The Pick-Up
We make it simple and quick to clean your clothes. Simply bring your items in, drop them off, and we will schedule your cleaning and pick up for a time that is most convenient for you. Our team is adaptable, and we can provide express turnarounds, if necessary, when you need it.
The Delivery
Don't have time to come to our locations? No sweat, we come to you!
We can arrange to pick up your clothing at your home or workplace and then return it when we are finished. You can have clean clothes that feel like new without leaving your house.
The Clothing
Our dry-cleaning services cover all the following items and more!
Coat - Men & Ladies
Dresses
Gowns
Outer Jacket
Pants - Men & Ladies
Raincoats
Shirt Laundering
Shorts - Men & Ladies
Skirts
Sport Jacket
Suit - Men & Ladies
Sweater - Men & Ladies
Tuxedos
Wedding Gowns
What Are The Benefits Of Our Pick Up And Delivery Services?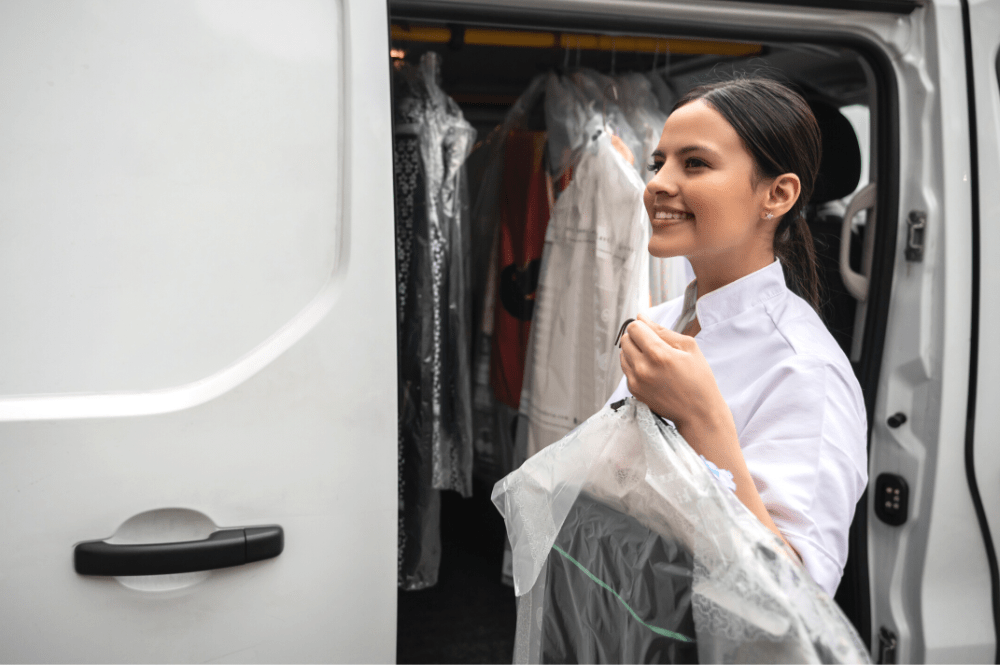 1. Convenience
We come to your house once or twice a week to pick up your dirty clothes and household items and return them to you sparkling clean. There is also no need for you to wait. Simply place them in your designated pickup and drop-off area. There is no better way to have your clothes dry cleaned and laundered.
2. Savings
Reducing your home laundry saves you money and possibly space. You will save money on gas, electricity, and water bills, as well as on equipment maintenance. If you choose to remove the machines entirely, you may be able to make room for a new office, workout room, or zen room.
3. Better Quality
We have the necessary equipment and a highly trained staff at Champion Dry Cleaners. We also have decades of experience and knowledge when it comes to fabrics, stains, and cleaning process and thanks to our Eco-Friendly Cleaning Process, your clothes will be clean and chemical-free when they arrive.
4. More Free Time
In our fast-paced world, time is the most valuable commodity. Instead of wasting time driving to our nearest dry cleaning and laundry location, make better use of your time by having our professionals come to you.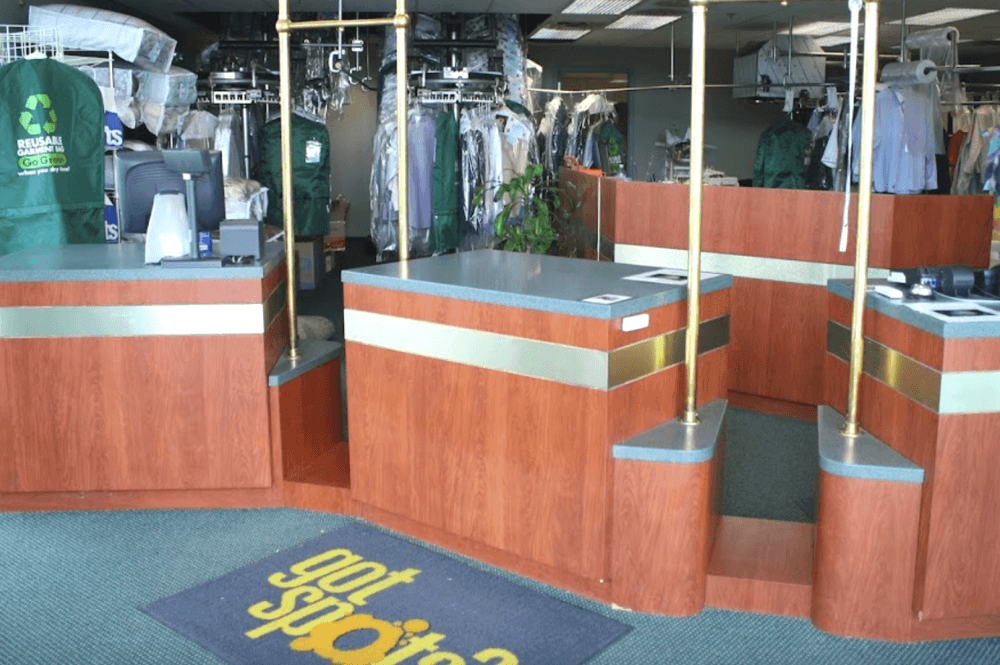 5. One-Stop Shopping
You don't have to take your clothes to different places for laundry, dry cleaning, tailoring, and other services when you use Champion Dry Cleaners.
Are You Still Looking For Dry Cleaning Pick Up and Delivery Services?
Champion Dry Cleaners has your back! With us, it's easier than ever to finally get your clothes cleaned without having to go out of your way.
Contact us today to learn more about our services!