DRY CLEANING
THE ECO-FRIENDLY WAY
Eco-Friendly Dry Cleaning With Champion Cleaners
Champion Cleaners aims to improve your dry-cleaning experience by providing exceptional service and beautiful locations, as well as increasing your level of convenience. Champion Cleaners takes a proactive step towards environmental responsibility with our Eco-Friendly Dry Cleaning services.

We understand the importance of preserving our planet and minimizing our carbon footprint. That's why we have embraced eco-conscious practices without compromising on the quality of our cleaning.
The Clothing Items
Our dry-cleaning services cover all the following items and more!
Coat - Men & Ladies
Dresses
Gowns
Outer Jacket
Pants - Men & Ladies
Raincoats
Shirt Laundering
Shorts - Men & Ladies
Skirts
Sport Jacket
Suit - Men & Ladies
Sweater - Men & Ladies
Tuxedos
Wedding Gowns
Benefits of eco-friendly Dry Cleaning With Champion Cleaners
1. Environmentally Responsible
Champion Cleaners' eco-friendly dry cleaning methods use non-toxic, biodegradable solvents, and advanced cleaning technology that significantly reduces the release of harmful chemicals into the environment. By opting for our service, you actively participate in protecting the planet and preserving natural resources.
2. Gentle on Fabrics
The eco-friendly dry cleaning process is designed to be gentle on fabrics, protecting their integrity and preserving their original appearance. Delicate fabrics like silk, lace, and cashmere are treated with care, ensuring they remain in excellent condition over time. This gentle approach to cleaning can extend the lifespan of your clothes, reducing the need for frequent replacements and contributing to a more sustainable wardrobe.
3. High-Quality Cleaning Results
We have the necessary equipment and a highly trained staff at Champion Dry Cleaners. We also have decades of experience and knowledge when it comes to fabrics, stains, and cleaning process and thanks to our Eco-Friendly Cleaning Process and skilled professionals ensure that your garments are thoroughly cleaned, stains are effectively removed, and your clothes look their best after each dry cleaning session.
4. More Free Time
In our fast-paced world, time is the most valuable commodity. Laundry can be a time-consuming chore, especially for busy individuals and families. With Champion Cleaners, you can delegate this task to professionals, freeing up hours of your week for more enjoyable pursuits. Outsourcing laundry and dry cleaning reduces your household chores, allowing you to focus on more enjoyable and fulfilling activities.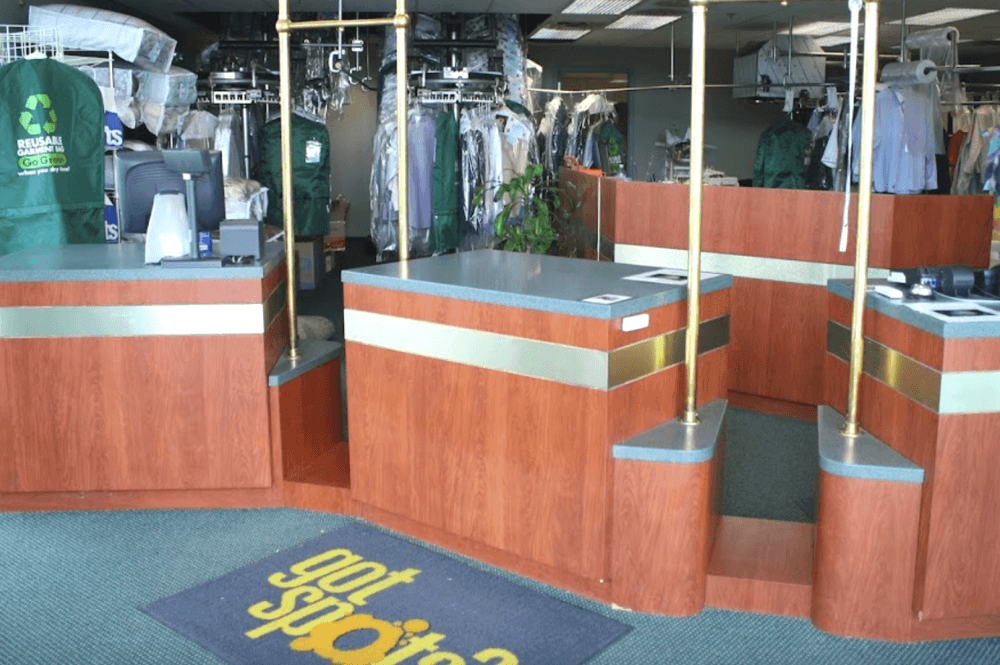 5. One-Stop Shopping
You don't have to take your clothes to different places for laundry, dry cleaning, tailoring, and other services when you use Champion Dry Cleaners. In summary, Champion Cleaners' eco-friendly dry cleaning services offer a comprehensive range of benefits that encompass environmental responsibility, health considerations, fabric care, and sustainability. By choosing this service, you can enjoy fresh, clean clothes while actively contributing to a greener and healthier planet.