ENVIRONMENTALLY RESPONSIBLE
DRY CLEANING AND LAUNDRY
SEE ,TOUCH, SMELL AND FEEL
ENVIRONMENTALLY SAFE
We use 100% Eco Friendly detergents to keep your clothes and environment safe.
REUSABLE PRODUCTS
We use recyclable hangers, biodegradable bags, and recycled garment tags
LONGER LASTING CLOTHING
Our cleaning process does not fade, shrink, or leave harsh odors on every garment.
CLEAN ENVIRONMENT
We have a spacious place with clean and bright counters and a touch of green.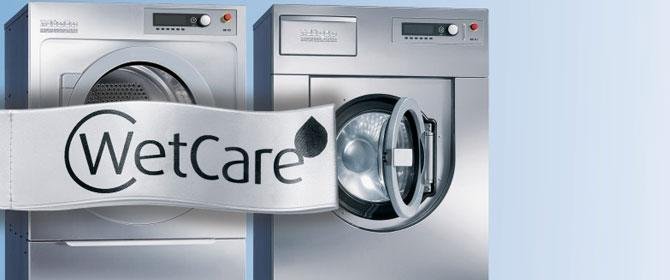 The WetCare system, designed by Miele, is a much-awaited alternative to dry cleaning.
This +careplus system is as gentle on garments, as it is to the environment and capable of cleaning almost every kind of fabric.It uses highly sophisticated washer and dryers to safely clean all articles of clothing that normally are dry cleaned.
Wet cleaning uses water and a safe biodegradable detergents to give its incredible results. The wet cleaning process is the most effective way to remove water based stains and odours, ensuring clothes are not only truly clean, but fresh smelling, without the use of toxic chemicals.
The washing cycle uses 30% less water than coventional machines and can clean at as little as 20º, reducing energy consumption by 50%.
Miele's Wetcare system provides perfect protection for the fabric and for the environment and for a brighter future.