The average adult in the United States spends hours doing housework, which includes cleaning, cooking, and other activities. Laundry is one of the most time-consuming household tasks, taking up to 200 minutes per week.
However, for busy professionals and multi-person households, getting all laundry done on time, especially for expensive clothes that require special care, is not an option. The demand for dry-cleaning and laundry services grows by the day. Unfortunately, not all dry-cleaning services can be trusted, so it is critical to find a good and dependable service to ensure that your clothes are protected from damage or fading.When looking  and choosing the right dry-cleaner in your neighborhood for a professional and reliable dry-cleaning service, keep the following factors in mind:
Turnaround Time
When choosing the right dry-cleaner in your neighborhood, one of the first questions you should ask is about their turnaround time. You don't want a company that takes weeks to clean a single suit. Choose a company that has a quick turnaround time and follows your clothing rotation schedule so that you always have your favorite clothes to wear when you need them.
Pro Tip: Look for a business that also provides same-day or next-day service.

Pickup And Delivery Option
Another thing to think about is the pickup and delivery option. You don't want to be driving from your house to the dry-cleaning shop, dropping off your dirty clothes and picking them up whenever you need to. You will save a lot of time and effort by using a pickup and delivery service, and you will be able to have fresh and clean clothes delivered to your door at any time.
Pro Tip: Look for a business that provides free pick up and delivery included in the cost of services
Area of Services and Pricing
Another factor to consider when searching for a dry-cleaning service is the variety of services they provide. Choose a company that provides additional services besides cleaning your clothes, such as ironing and tailoring. Inquire about their pricing structure and compare it to that of other businesses in the area. However, keep in mind that you get what you pay for, and if a company is offering ridiculously low rates, it is likely that they are new to the business and trying to build a clientele. They are unlikely to perform as well as an experienced dry-cleaning service.
Pro Tip: Choose Champion Cleaners as your go to dry clean and laundry service provider.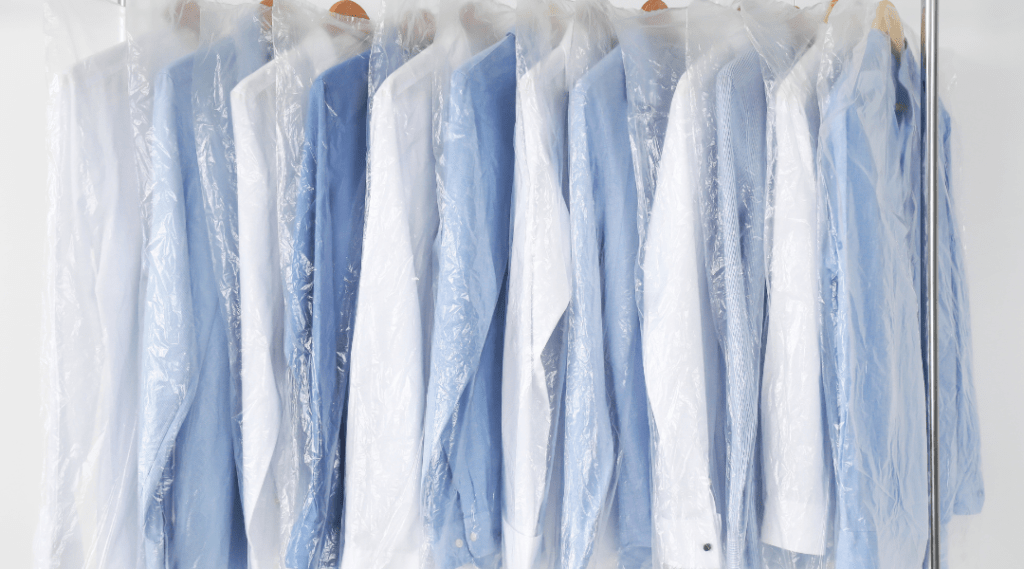 How to Get the Most Out of Your Dry Cleaner
When you visit your dry cleaner, you want the best results possible. Here are some pointers to help you achieve the best possible green dry cleaning results:
Examine the care label on your clothing. Some fabrics cannot be dry cleaned.
Take your clothes to a reputable eco-friendly dry cleaner.
Ask around for recommendations or search for "green dry cleaners near me" on Google.
Inquire about the cleaning methods used by the dry cleaners. Check to see if they are truly providing sustainable services.
Make a note of any stains or areas that require special attention.
Don't forget to inquire about any special care instructions, such as "hang to dry."
Where to Find Eco-Friendly Dry Cleaners
Look for green dry cleaning services online to find a more environmentally friendly way to clean your clothes. This service is provided by a variety of companies, each with their own set of advantages.
You can compare services on the internet and quickly select the best one for you. You can use a search engine to find a list of local providers by entering your zip code.
At Champion Cleaners, we are committed to caring for both you and the environment! Let us demonstrate why we are the industry leader in green dry-cleaning by giving us a call if you want the best green dry cleaning service and more.

You can learn more about us by visiting our website, sign up, and schedule your free pick-up and delivery right at your doorstep.